The Continuum
Former Thiam Siew Avenue Landed
VVIP Preview Date: 10th March 2023!
Last Updated: 3rd December 2022
Book Advance Showflat Appointment With Us (Showflat Opens on 10th March 2023)
The Continuum at Thiam Siew Avenue is a brand new residential development jointly developed by two reputable developers; Hoi Hup and Sunway.
It is the largest enbloc sale in 2021 with 22 freehold landed plots acquired at a cost of $815m. With a huge land site of 263,794 sqft and a plot ratio of 2.8, it works out to be $1440 per square foot per plot ratio.
Hoi Hup Realty Private Limited was established in 1983 in Singapore. With closed to 8000 quality homes built, it has won numerous awards such as FIABCI World Prix d'Excellence Awards and BCA Construction Excellence Award.
Such rewards are normally awarded to developers based on their workmanship and quality of the finished products.
Sunway Group, which is headquartered in Malaysia, was founded in 1974 with a market capitalization of RM$16 billion. It is considered one of the largest conglomerates in the South East Asia region.
Apart from real estate construction and development, Sunway Group has its businesses spanning across healthcare, education, retail as well as hospitality.
In terms of their past and current track records, both developers have jointly developed award winning projects such as Royal Square @ Novena, Ki Residences, Parc Central Residences, Parc Canberra, Sophia Hills as well as the upcoming freehold development at Pasir Panjang called Terra Hill.
The Continuum pricing is expected to be launched at $2500 per square foot on average with a total of 807 units.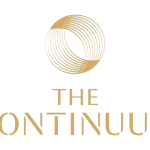 The Continuum Location Map
The Continuum, which is formerly occupied by two rows of freehold landed houses, is located at Thiam Siew Avenue, an estate with plenty of heritage in Rest of Central Region (RCR) of District 15, Tanjong Katong precinct.
This new launch is surrounded by plenty of amenities, reputable schools and terrific transportation system.
In terms of transportation, Continuum condo is within 1.3km to 3 major MRT lines; Paya Lebar Interchange (East-West line and Circle line), Dakota MRT station (Circle line) and Tanjong Katong MRT station (Thomson-East Coast line) that is due for completion in year 2023.
With such an excellent transportation, future residents of The Continuum is able to transport themselves to the rest of Singapore with great convenience and ease.
Next, for school wise, there are two reputable primary schools and four highly sought-after secondary schools that are within 1-kilometre. They are Tanjong Katong Primary School, Kong Hwa Primary School, Tanjong Katong Secondary School, Haig Girls' School, Chung Cheng High School (main) and lastly Tanjong Katong Girls' School.
Parents will be spoilt for choice for the numerous popular schools that they are able to enroll their children into.
Lastly, when comes to amenities, PLQ Mall and Kinex Mall are within short walking distance from The Continuum Singapore. It also offers plenty of famous F&B outlets along the famous stretch of Tanjong Katong Road and East Coast Road.
On the weekend, you can consider to chill out in one of the café or café hopping along Joo Chiat Road, which are bustling with hipsters and young families.
You can explore further on its amenities and convenience with The Continuum location map here.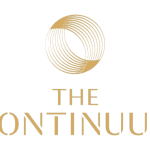 The Continuum showflat is not situated on actual site of Thiam Siew Avenue. This is to minimize the convenience that will potential obstruct the construction of this new launch.
The showflat is located along Rose Lane. To view our beautiful showroom, all keen parties are mandatory to book an advance appointment with minimum notice period of 1 day.
As resources are limited, we seek your understand on this matter. In addition, all walk-in will not be entertained and will be turned away by our security officer on duty.
There are two options available to book an appointment to view The Continuum showroom. First option is to fill up our online appointment form and indicate your preferred date and time to visit our showflat. Second option is to call our project sales hotline directly at +65 6100 1116.
Once the showflat appointment is confirmed, our well-trained professional salesperson will get in touch with you within an hour to confirm the date and time of your appointment.
Not to confuse with resale properties in Singapore. There is NO COMMISSION payable by purchasers and it is 100% absorbed by the developer.
With various cooling measures in place, potential buyers can rest assured that our resourceful salesperson is able to address all your doubts promptly and guide you along the purchasing process.
Please note that balance units chart of The Continuum are not updated daily. Therefore to check for the availability of your preferred units, kindly dial our hotline at +65 61001116 to verify.
Reservation of unit is possible but is only valid for two hours and subject to the management approval. We kindly seek your understanding for this matter.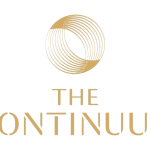 Tanjong Katong – Charming Estate rich with Heritage and Peranakan Culture
In November 2021, Hui Hop Realty and Sunway Developments had acquired 22 freehold plots of pre-war semi-detached and detached houses along Thiam Siew Avenue for $815m.
With an additional 7% bonus on the balconies and development charge, the land cost works out to be $1440 psf ppr. The breakeven price for this new launch is expected to be approximately $2180 psf.
With a plot ratio of 2.8 and a sprawling land size of more than 260,000 sqft, The Continuum is new landmark freehold development in the East with 6 towers each 22-storey tall.
Unit types consist of spacious 1-, 2-, 3-, 4-, 5-bedroom as well as penthouses that are fully equipped with touch of luxury within the apartments. Each unit is fitted with top notch appliances that are mainly from European countries.
Location wise, The Continuum is situated within the charming Tanjong Katong estate that is rich in heritage and Peranakan culture. Being the first Heritage Town (together with Joo Chiat) in Singapore back in 2011, Tanjong Katong has been named as one of the coolest neighbourhoods in the world.
It is also a Peranakan enclave with plenty of peranakan cuisine, of which the most famous one is 328 Katong Laksa, a popular spicy Straits Chinese noodle soup serve with fresh cockles and sliced fish cake.
The rows of colourful shophouses along Joo Chiat Road, which is a short walking distance from The Continuum Singapore, have attracted plenty of Instagram-worthy cafés popping up in recent years.
This further spruce up the heritage town which had become a hot spot for hipsters, tourists and young families.
Well-Connected with 3 MRT Lines, Shopping Malls & Within 1km to Popular Schools
The Continuum condo is well served by 3 crucial MRT lines in Singapore. Paya Lebar MRT station (EW8 | CC9), an interchange that connects between East-West Line and Circle Line, is only less than 10 minutes' walk away.
Dakota MRT station (CC8), which is also a Circle Line, is approximately 10 minutes' walk from The Continuum and only 8 stations to Bayfront MRT Station, where Marine Bay Sands is located.
The last MRT station, Tanjong Katong MRT (TE25), which is 1.27km away and due to complete in 2023. It is one of the train station along Thomson-East Coast Line, which is the most crucial and well-connected line as it interchanges with 7 other MRT lines in Singapore.
Once Tanjong Katong MRT station is completed, future residents of The Continuum condo can expect superb convenience of connectivity to other parts of Singapore with ease.
In terms of retail therapy and weekend movie nights, Continuum Singapore is within short driving distance to Parkway Parade, I12 Katong, Kinex and PLQ Mall, which are filled with plenty of F&B outlets, retail shops and cineplex.
Last but not least, it is within 1km to the highly sought-after primary school, Kong Hwa School, as well as Tanjong Katong Primary School.
Secondary school wise, Chung Cheng High School (Main), which is one of the SAP school in Singapore, is within 1km to The Continuum. Hence cutting short the daily commuting time for your children.
Another two popular schools, Tanjong Katong Secondary School and Tanjong Katong Girls' School are also another good consideration too for children's future education.
You can view and download our The Continuum e-Brochure and The Continuum Floor Plan for your own reference.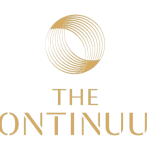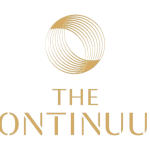 Unique Selling Points of The Continuum
Rare freehold residential development that is within walking distance to 3 MRT stations in highly sought-after District 15, Rest of Central Region of Singapore.
High-rise development with more than 800 luxurious units ranging from 1-bedroom to 5-bedroom and penthouses over a huge land size of 263,794 sqft with generous landscaping and full condominium facilities.
Within 1km to 2 popular primary schools and 4 prestigious secondary schools.
Short driving distance to Pan-Island Expressway (PIE), East Coast Parkway (ECP) and Marine-Coastal Expressway (MCE) with major arterial road such as Tanjong Katong Road and Mountbatten Road.
Close proximity to Marina Bay Financial Centre (MBFC) and Central Business District (CBD).
Short driving distance to lifestyle destination such as East Coast Park, Singapore Sports Hub, Marina Bay Sands, Jewel at Changi and Sentosa.