Book Showflat Appointment With Us
Brief Project Information
| | |
| --- | --- |
| Project Name | The Continuum |
| Developer | Hoi Hup Sunway Katong Pte. Ltd. |
| Description | Residential development comprising of 4 blocks of 17-storey and 2 blocks of 18-storey towers (Total 816 units) with 2 basement car park, swimming pool, communal facilities, conversation of an existing single-storey bungalow and propose overhead bridge. |
| Site Area | Approximately 269,995622 sqft / 25,083.2 sq m |
| Payment Scheme | Normal Progressive Payment |
| Tenure | Freehold (Estate in Fee Simple) |
| Total No. of Units | 816 |
| Notice of Vacant Possession | 17 November 2027 |
The Continuum at Thiam Siew Avenue is a brand new residential development jointly developed by two reputable developers; Hoi Hup and Sunway.
It is the largest enbloc sale in 2021 with 22 freehold landed plots acquired at a cost of $815m. With a huge land site of 269,995 sqft and a plot ratio of 2.8, it works out to be $1440 per square foot per plot ratio.
Hoi Hup Realty Private Limited was established in Singapore in 1983, building over 8000 quality homes since that time and earning many accolades such as FIABCI World Prix d'Excellence Awards and BCA Construction Excellence Awards.
Developers typically receive rewards based on their workmanship and quality of the finished products.
Sunway Group of Malaysia was established in 1974 with a market capitalisation of RM$16 billion and quickly rose to become one of South East Asia's premier conglomerates.
Sunway Group operates businesses outside of real estate construction and development. Their portfolio encompasses healthcare, education, retail as well as hospitality.
In terms of their past and current track records, both developers have jointly developed award winning projects such as Royal Square @ Novena, Ki Residences, Parc Central Residences, Parc Canberra, Sophia Hills as well as the upcoming freehold development at Pasir Panjang called Terra Hill.
The Continuum pricing is expected to be launched at $2500 per square foot on average with a total of 816 units over 6 towers.
Based on the site plan, 3 towers are situated on each side of Thiam Siew Avenue, with 4 towers of 17-storey high and 2 towers of 18-storey. The existing bungalow at 4 Thiam Siew Avenue, which was built between 1930s to 1940s, is being conserved and served as a function room for future residents.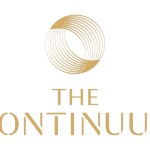 The Continuum Location Map
The Continuum, which is formerly occupied by two rows of freehold landed houses, is located at Thiam Siew Avenue, an estate with plenty of heritage in Rest of Central Region (RCR) of District 15, Tanjong Katong precinct.
This new launch is surrounded by plenty of amenities, reputable schools and terrific transportation system.
In terms of transportation, Continuum condo is within 1.3km to 3 major MRT lines; Paya Lebar Interchange (East-West line and Circle line), Dakota MRT station (Circle line) and Tanjong Katong MRT station (Thomson-East Coast line) that is due for completion in year 2023.
With such an excellent transportation, future residents of The Continuum is able to transport themselves to the rest of Singapore with great convenience and ease.
Next, for school wise, there are two reputable primary schools and four highly sought-after secondary schools that are within 1-kilometre. They are Tanjong Katong Primary School, Kong Hwa Primary School, Tanjong Katong Secondary School, Haig Girls' School, Chung Cheng High School (main) and lastly Tanjong Katong Girls' School.
Parents will be spoil for choice for the numerous popular schools that they are able to enroll their children into.
Lastly, when comes to amenities, PLQ Mall and Kinex Mall are within short walking distance from The Continuum Singapore. It also offers plenty of popular F&B outlets along the famous stretch of Tanjong Katong Road and East Coast Road.
On the weekend, you can consider to chill out in one of the café or café hopping along Joo Chiat Road, which are bustling with hipsters and young families.
You can explore further on its amenities and convenience with The Continuum location map here.
The Continuum showflat is not situated on actual site of Thiam Siew Avenue. This is to minimize the inconvenience of obstructing the construction of this new launch.
Instead, the showflat is located along Rose Lane. All interested parties looking to visit our stunning showroom must make an advance appointment and give at least 24 hours' notice of their visit.
As resources are limited, we seek your understand on this matter. In addition, all walk-in will not be entertained and will be turned away by our security officer on duty.
Book an appointment to visit The Continuum showroom with two easy methods. First is our online appointment form where you can enter your preferred date and time for visiting our showflat; alternatively call our project sales hotline directly at +65 6100 1116.
Once the showflat appointment has been confirmed, our professional salesperson will reach out within an hour to you in order to confirm both date and time for your appointment.
Not to be confused with resale properties in Singapore, as NO COMMISSION is payable by purchasers and 100% is covered by the developer.
Under various cooling measures in place, prospective buyers can rest assured that our knowledgeable salesperson will address their inquiries quickly and guide them through the purchasing process.
Please note that balance units chart of The Continuum are not updated daily. Therefore to check for the availability of your preferred units, kindly dial our hotline at +65 61001116 to verify.
Booking of units is possible, though only valid for two hours upon approval from our management. We kindly seek your understanding in this matter.
Unit Type
| | |
| --- | --- |
| No. of Rooms | Total Units |
| 1 Bedroom + Study | 68 |
| 2 Bedroom | 170 |
| 2 Bedroom + Study | 136 |
| 3 Bedroom | 238 |
| 3 Bedroom + Study | 72 |
| 4 Bedroom | 68 |
| 4 Bedroom with Private Lift | 32 |
| 5 Bedroom with Private Lift | 32 |
| Total Units | 816 |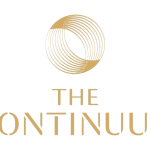 The Continuum - Freehold New Launch in Prime District 15
In November 2021, Hui Hop Realty and Sunway Developments had acquired 22 freehold plots of pre-war semi-detached and detached houses along Thiam Siew Avenue for $815m.
With an additional 7% bonus on the balconies and development charge, the land cost works out to be $1440 psf ppr. The breakeven price for this new launch is expected to be approximately $2180 psf.
With a plot ratio of 2.8 and a sprawling land size of more than 260,000 sqft, The Continuum is new landmark freehold development in the East with a total of 6 towers with 4 towers each 17-story tall and 2 towers each 18-storey tall.
The Continuum condo consists of 816 units, with 3 towers located on each side of Thiam Siew Avenue. The existing road will be widen to ease any potential traffic congestion once the project is completed. The common facilities are being located on both side of the development and connected by a landmark private overhead bridge exclusively for the residents.
There are also two iconic clubhouses and two sky gardens located within four of the towers, interconnected with comprehensive facilities to bring further enjoyment for future residents.
Unit types consist of spacious 1+study-, 2-, 2+study-, 3-, 3+study, 4- and 5-bedroom that are fully equipped with touch of luxury within the apartments. Each unit is fitted with top notch appliances such as VZUG, Franke, Laufen, Gessi and Tece that are mainly from European countries.
Location wise, The Continuum is situated within the charming Tanjong Katong estate that is rich in heritage and Peranakan culture. Being the first Heritage Town (together with Joo Chiat) in Singapore back in 2011, Tanjong Katong has been named as one of the coolest neighbourhoods in the world.
Peranakan culture thrives here with plenty of peranakan cuisine, most notably Katong Laksa: an award-winning Straits Chinese noodle soup known for featuring fresh cockles and fish cakes as its main ingredients.
Joo Chiat Road, just minutes away from The Continuum Singapore, has recently become home to many Instagram-worthy cafes that have made an impressive mark in Singapore's cafe scene.
This further enhanced a heritage town which had become popular with hipsters, tourists and young families.
Well-Connected with 3 MRT Lines, Malls & Popular Schools
The Continuum condo in Singapore is conveniently served by three important MRT lines. Paya Lebar MRT station (EW8 | CC9) serves both East-West Line and Circle Line services and can be reached within less than 10 minutes' walking distance.
Dakota MRT Station (CC8) on the Circle Line is approximately 10 minutes' walk from The Continuum and only eight stations away from Bayfront MRT Station, where Marine Bay Sands is situated.
Tanjong Katong MRT Station (TE25), situated 1.27km away and expected to open by 2024, will serve Thomson-East Coast Line which provides access to 7 different MRT lines across Singapore.
Once Tanjong Katong MRT station opens, future residents of The Continuum condo can expect an unparalleled convenience of connectivity to other parts of Singapore with ease.
If retail therapy and weekend movie nights are on your agenda, Continuum Singapore is conveniently located close to Parkway Parade, I12 Katong, Kinex and PLQ Mall for shopping therapy or entertainment purposes – each featuring numerous F&B outlets, retail shops and cineplex.
Notably, Kong Hwa School and Tanjong Katong Primary Schools are located within 1km.
Secondary schools: Chung Cheng High School (Main), an SAP school located within 1km from The Continuum, is close enough that your children won't have far to travel every day for school commute.
Tanjong Katong Secondary School and Tanjong Katong Girls' School should also be taken into consideration as potential future schools for your child's education.
You can view and download our The Continuum e-Brochure and The Continuum Floor Plan for your own reference.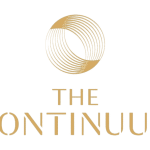 Kong Hwa School (光华学校) in Singapore was established by the Singapore Hokkien Huay Kuan Chinese clan association in 1951 and offers education services for Hokkien community members of Singapore.
The school offers bilingual education in both English and Mandarin Chinese, placing strong emphasis on traditional Chinese values and culture. With a well-earned reputation for academic excellence and an extensive range of extracurricular activities available for its students, this school stands out from others in its field.
This school is widely known for its commitment to building character and moral foundation in its students.
In 1992, Kong Hwa School was recognized for its exceptional performance on the Primary School Leaving Examination as well as its emphasis on Chinese language and culture by receiving Special Assistance Plan (SAP) status.
On November 10, a society was also created for graduates to connect, give back, and support school initiatives.
In 2008, Spring Singapore awarded the school with both the School Distinction Award (SDA) and Singapore Quality Class validation, both of which are top awards under MOE Masterplan of Awards. These accolades honor their commitment to quality education via implemented processes and systems.
Kong Hwa School is one the 3 elite schools that is within 1km of The Continuum.
Tanjong Katong Primary School (TKP), is a government-aided primary school located within one kilometre of The Continuum.
TKP was formed as the result of a merger among Fowlie Primary (formed through an amalgamation between Fowlie and Seraya Schools), Haig Boys', and Mountbatten Primary Schools in 2001.
From its inception, TKP has attracted an increasingly international student body, boasting both nationality and ethnic diversity among its student body. Renowned for providing well-rounded comprehensive education alongside nurturing community culture; TKP stands as an emblem of multicultural education and global diversity.
The school offers an expansive curriculum, covering academic subjects such as English, mathematics, science and social studies as well as non-academic activities like music, art and physical education.
TKP emphasizes values education to inculcate moral character among its students. With an impressive history of athletic success and having won multiple awards and accolades from various competitions, the school boasts an excellent tradition.
TKP serves a diverse student population and offers bilingual education with a strong focus on both English and Mandarin.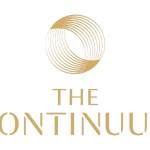 Haig Girls' School, situated on Koon Seng Road in Singapore and within one km of The Continuum, is an all-girls boarding school that specializes in girls education.
Established in the early 20th century, this school is widely acknowledged for providing quality education to Singapore's female youths for decades.
The school follows the national curriculum established by Singapore's Ministry of Education and offers courses such as English, Mathematics, Science, Humanities and several mother tongue languages such as Chinese, Malay and Tamil.
At the school, character education plays a central role. Emphasis is placed on developing values such as respect, responsibility and integrity to foster students' development of the skills and values necessary to become responsible and productive citizens.
HGS encourages its students to get involved with extracurricular activities beyond academic classes, with clubs and sports teams available to them for participation. With students from diverse cultural and socio-economic backgrounds attending HGS, it boasts an inclusive learning environment thanks to dedicated faculty and staff working hard on creating a positive and welcoming learning experience for all its pupils.
Haig Girls' School is well known for its rigorous academic programs and has achieved outstanding results on national examinations. Additionally, this school possesses a longstanding tradition of excellence in sports and performing arts and offers students numerous competitions and events where they can showcase their abilities.
Haig Girls' School in Singapore is widely acknowledged and well-regarded, providing young women with an excellent foundation upon which they can build their education and careers in future years.
The Continuum condo stands out in Singapore's competitive property market due to its outstanding features. These include:
Unbeatable Location: The Continuum is situated in Singapore's Rest of Central Region, an extremely desirable neighborhood. Not only that but three MRT stations are within walking distance making commuting and travelling through Singapore much simpler and efficient.
High-Rise Luxury: Covering an expansive area of 269,995 sqft, The Continuum boasts 816 luxurious units ranging from one and a study bedroom up to five bedrooms on its sprawling 269,995 sqft site. Offering abundant landscaping and full condominium facilities for its residents – making this development the ideal location for families, couples and singles alike.
Top Schools: The Continuum is perfectly situated for families with school-going children looking for homes near some of Singapore's premier educational institutions, providing convenient access to several popular primary and four prestigious secondary schools within 1km radius. This makes it an excellent option for those searching for housing near some of Singapore's premier educational institutions.
Great Connectivity: The Continuum is easily accessible by car, with major arterial roads such as Tanjong Katong Road and Mountbatten Road nearby. Furthermore, its close proximity to major expressways such as Pan-Island Expressway (PIE), East Coast Parkway (ECP) and Marine-Coastal Expressway (MCE) make traveling around Singapore simple.
Proximity to Major Business Centers: The Continuum's proximity to key business hubs such as Marina Bay Financial Centre (MBFC) and Central Business District (CBD) make it an excellent option for working professionals looking for homes close to their workplaces.
Lifestyle Destinations: The Continuum is within close driving distance to some of Singapore's premier lifestyle destinations, such as East Coast Park, Singapore Sports Hub, Marina Bay Sands, Jewel at Changi and Sentosa – making for convenient entertainment and leisure activities without breaking the bank! Residents can take advantage of all Singapore has to offer right at their fingertips!
Overall, The Continuum is an impressive freehold residential development that provides unmatched convenience, luxury, and lifestyle amenities. A rare gem in Singapore's crowded property market and an outstanding investment for anyone searching for quality housing near premier locations.